Kash Patel interview https://www.theepochtimes.com/kashs-corner-connecting-the-dots-on-the-origins-of-the-steele-dossier_4101743.html from this post on Freedom Force Battalion https://t.me/freedomforcebattalion/11506
https://www.realclearinvestigations.com/articles/2021/11/10/danchenko_indictment_how_dossier_non-source_sergei_millian_was_framed_803079.html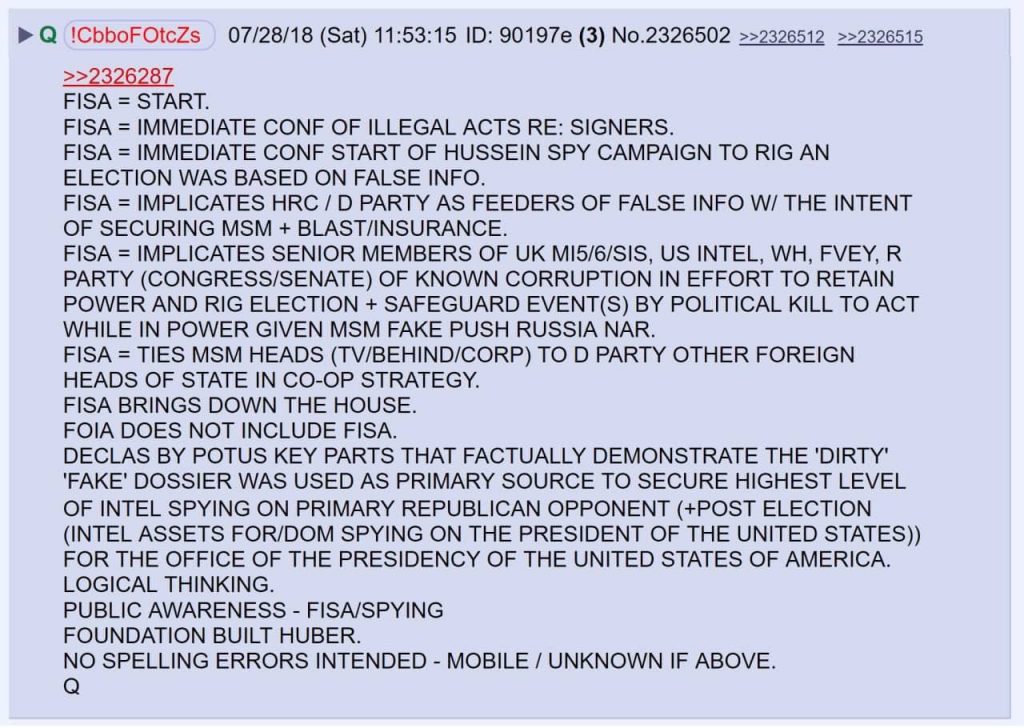 FISA is the court that allowed these creeps to spy on Carter page and thereby spy on Trump.
That's why Q gave us this post in July 2018 … to connect that they're all working together to make this stupid cockamamie Russia Spygate story sound legit.
But it fell apart and now they're going to pay.
And the whole stinking disease corrupt criminal operation will fall!
Breakdown of RCI Article https://t.me/freedomforcebattalion/11488 and https://t.me/freedomforcebattalion/11498