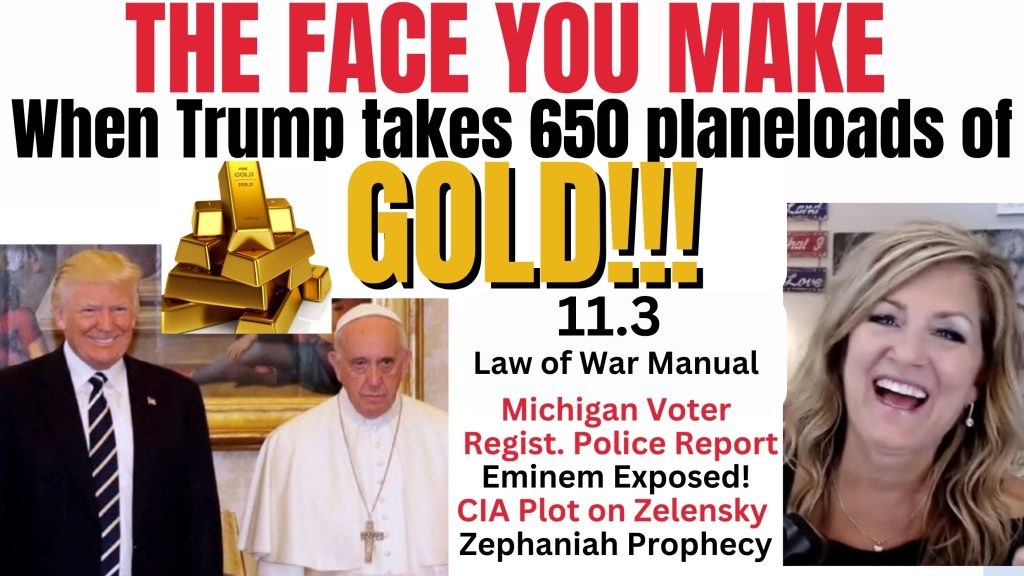 LAW OF WAR MANUAL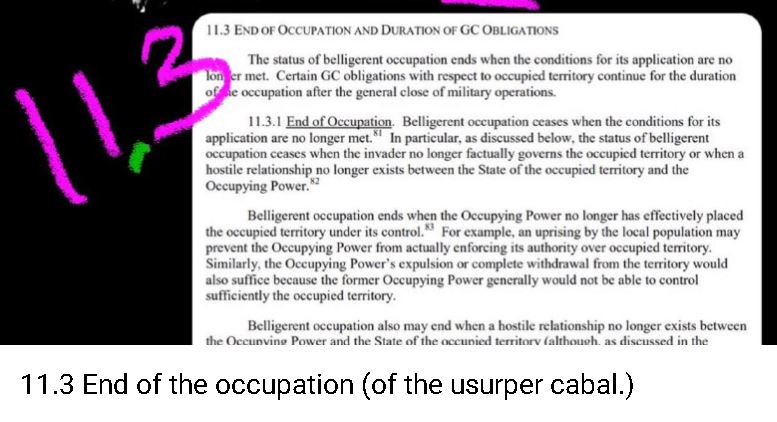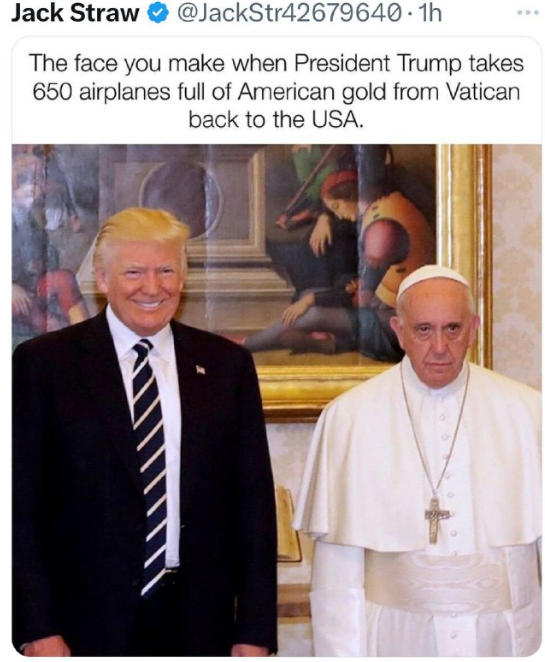 VIDEO BY SCOTTY MAR10 https://t.me/ScottyMar10/1017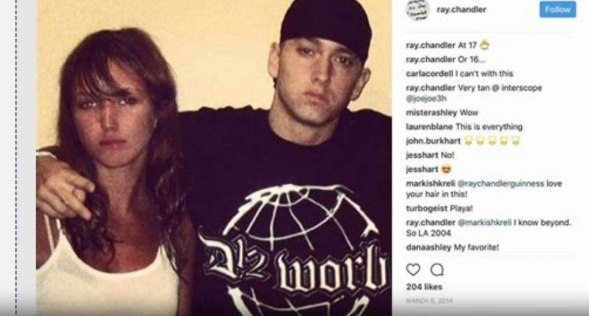 BAD NEWS BREAKS FOR BIDEN – INDICT TRUMP!
Alina Habba just brought some fire:
"On March 17th Hunter Biden admits that it was his laptop from hell, the next day DA Alvin Bragg indicts President Trump.
June 8th. An FBI document is released showing that the Ukrainians paid the Biden crime family millions and millions of dollars, the next day, the Mar-A-Lago raid.
Last week, Hunter Biden's sweetheart plea deal fell through when the judge realized it had blanket immunity. The following day: A superseding indictment against Donald Trump.
July 31st, Devon Archer goes to testify in front of the house. What happens the next day? The January 6th indictment that we're here for today. This is not a coincidence. This election interference at its finest.
President Trump is under siege in a way that we have never seen before. President Trump will continue to fight, not for him, but for the American people."
Full interview:
https://t.me/realKarliBonne/184578
Twitter
BREAKING🚨 A recently released report from Michigan law enforcement unveils a concerning voter fraud incident involving a group funded by Joe Biden's 2020 presidential campaign.
This organization, operating in multiple swing states, is implicated in submitting fraudulent voter registrations during October 2020.
Following a raid, Michigan authorities discovered caches of pre-paid gift cards, firearms equipped with silencers, and disposable burner phones.
Throughout the 2020 election period, these Democratic election committees provided more than $4,000,000 to this particular organization:
Biden for President: $450,000
Democratic Senatorial Campaign: $2,117,605
DNC Services Corp: $1,031,856
Democratic Party of Iowa: $493,100
The investigation was initiated following the observation of a Muskegon, Michigan, clerk who noticed an individual depositing 8,000 to 10,000 completed voter registration applications at the city office on October 8, 2020.
This same individual returned multiple times, registering an additional 2,500 voters.
Alarmingly, many of these registrations displayed identical handwriting with fraudulent addresses and phone numbers.
Additionally, signatures did not match those on file with Michigan's Secretary of State.
Thank you to The Gateway Pundit for making this police report available to the public.
——
Voter registration organizations from both sides have been accused of similar fraudulent activities.
Notably, ACORN, which had over half a million members and more than 1,200 neighborhood chapters, ceased operations in 2010 after being implicated in a similar fraudulent voter registration operation spanning multiple states.
In your estimation, how big of an influence does election fraud have on US elections?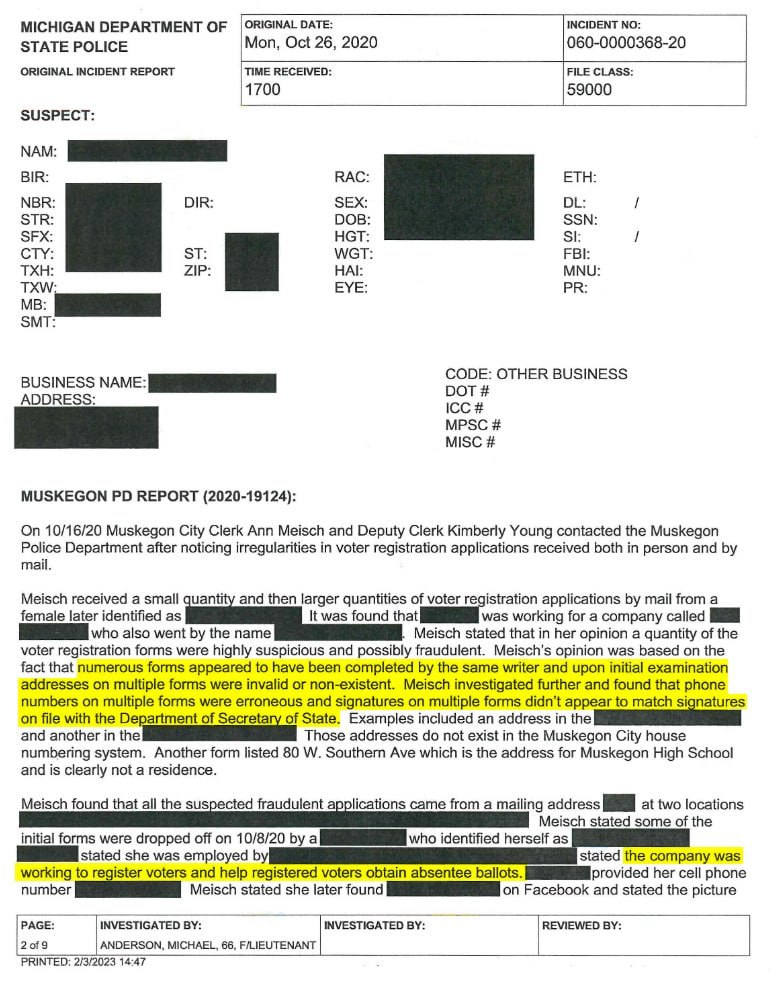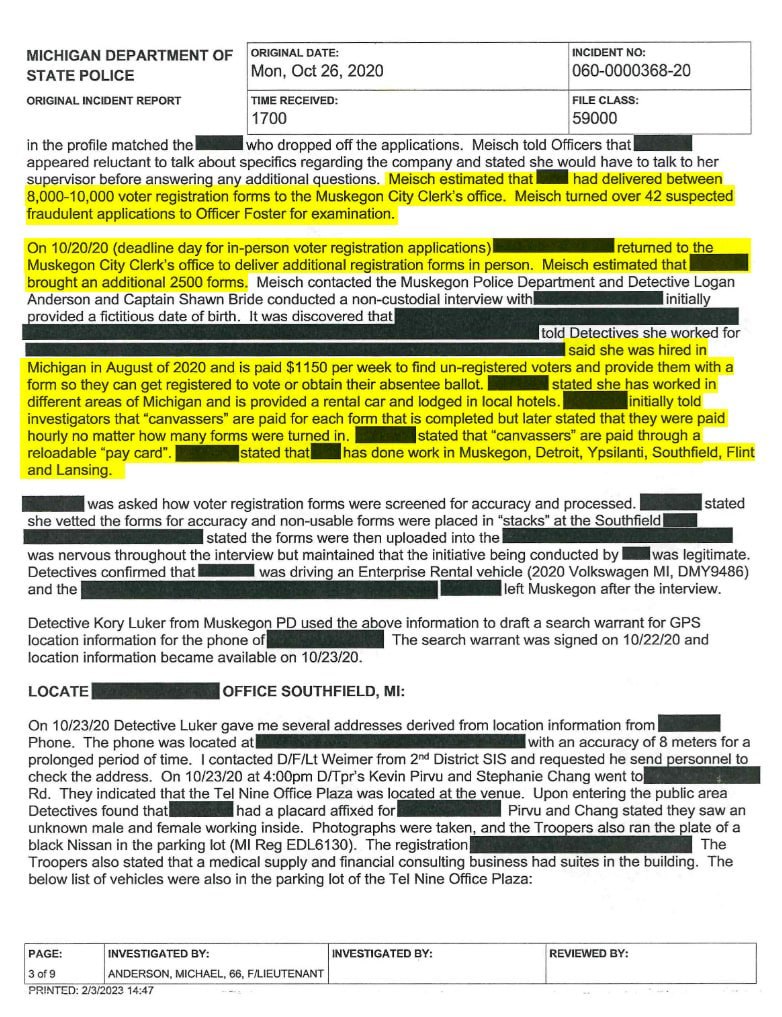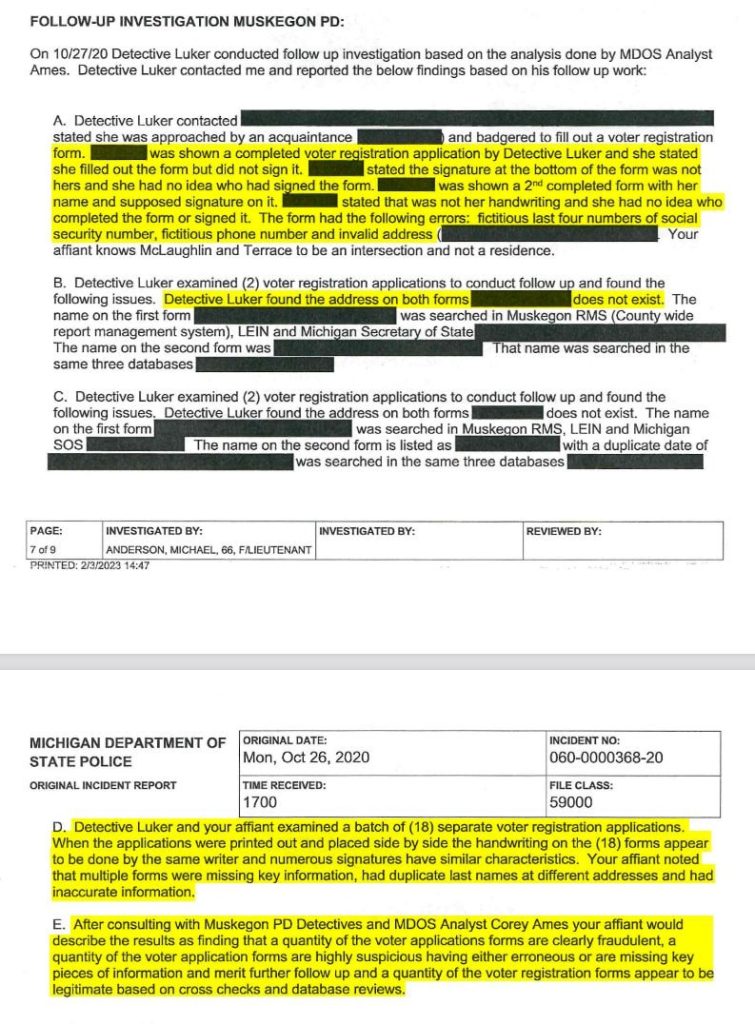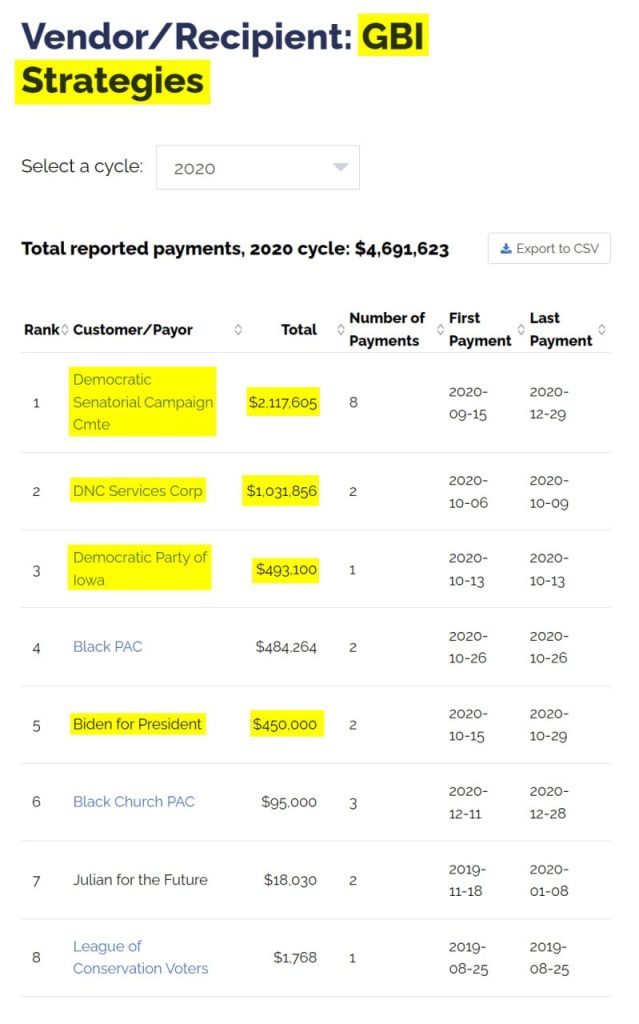 Colonel Douglas Macgregor explains why the globalists are hell bent on destroying Russia and replacing Putin:
This man endorses Donald Trump and clearly has extensive knowledge. He's dropping red pills..
"Their agenda is to destroy Russia. Why? They would like to replace Putin because Putin presides over the last major power in Europe that has a national identity, a national language, a national culture that rests on the foundation of orthodox Christianity. That makes Russia the enemy of the globalists. What have the globalists done to us? They flooded our countries with non Europeans with a specific goal of diluting us, destroying our national identity, eliminating our culture. Expunging any remaining power that Christianity may wield culturally inside the west and they want to do that to Russia. They want to do that to Russia because Russia has enormous resources, mineral, agricultural, oil, gas and rare metals. If you can remove Putin, you can strip of its resources and enrich yourselves. That's why Russia has to go. Russia is holding out."
If Macgregor thinks this.. what do you think Trump thinks?
Twitter
https://www.dailymail.co.uk/news/article-12386623/Trump-claims-Fulton-County-DA-Fani-Willis-AFFAIR-head-criminal-gang-ahead-probable-fourth-indictment-Georgia-says-secure-2024-win.html?ns_mchannel=rss&ns_campaign=1490&ito=1490
ZEPHANIAH 1