I had already been drinking green juice/smoothies daily ever since I was poisoned. Here's my ridiculous green smoothie recipe that I still do every day! These ingredients strengthen the heart and help your body to heal, rather than pumping in more chemicals, and masking the problems.
Here are the ingredients in my green smoothie – Get Ready – It's a LOT!!
Kale, Cilantro, Parsley, Spring Mix, Spinach, Celery, Beets, Lemon, & Sprouts
Apple Cider Vinegar, Liquid Multi-Vitamin,
Coconut Water, Aloe Vera Juice
Moringa, D-Ribose, D3 & K2, Hawthorne Berry, Nitric Oxide, Chia Seeds, Flax Seeds,
Magnesium Citrate, & Magnesium Glycinate
Dr. Laura's father made a special concoction for me that I started adding to my green smoothie. It was designed specifically to help my telomeres on my DNA rejuvenate to help me to heal. I hope one day they will make that product available for everyone! For now, I feel REALLY Special!
Here's one of the wonderful ingredients in my green smoothie specifically for heart health. Organic Beet Root Powder Nitric Oxide Supplement from this link – Supports Healthy Blood Flow, Heart Health, Natural Energy. And it makes my green smoothie delicious! #Promo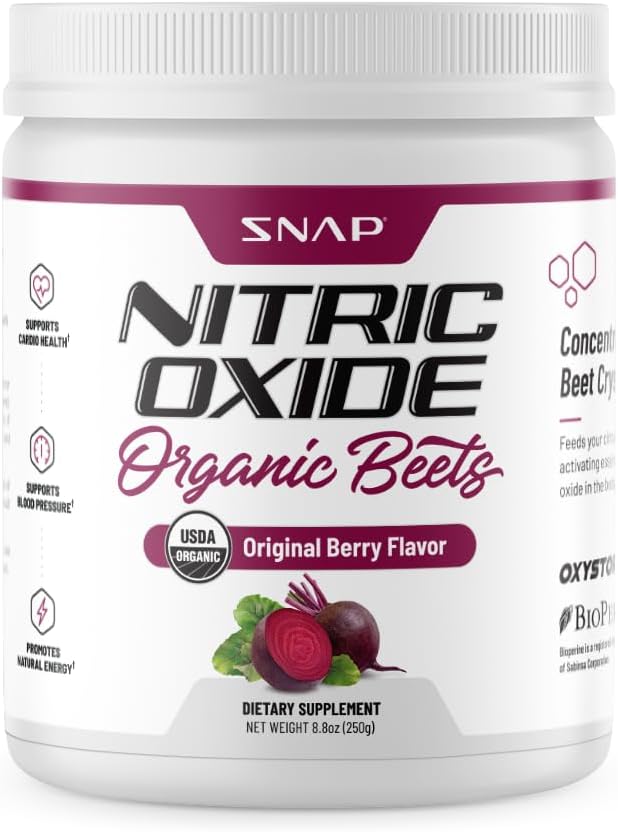 Hawthorne Berry is used to treat heart failure, helps to reduce inflammation (a huge problem most people have), reduce blood pressure, and reduce cholesterol. Plus it reduces anxiety and is anti-aging! Go Hawthorne Berry!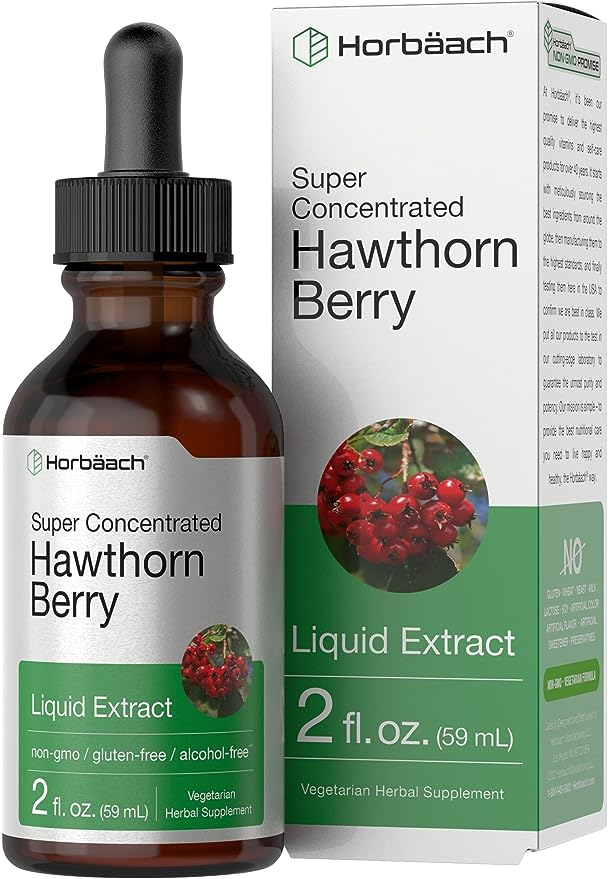 D-Ribose is a natural healer. Check this out! D Ribose is a unique 5-carbon carbohydrate that is a fundamental building block of ATP (adenosine triphosphate), the source for all cellular energy.
Ribose is the starting point and rate limiting compound in the synthesis of these fundamental cellular compounds and the availability of ribose determines the rate at which they can be made by our cells and tissues. Studies have shown that ribose supplementation can enhance cardiac energy levels and support cardiovascular metabolism. More info here.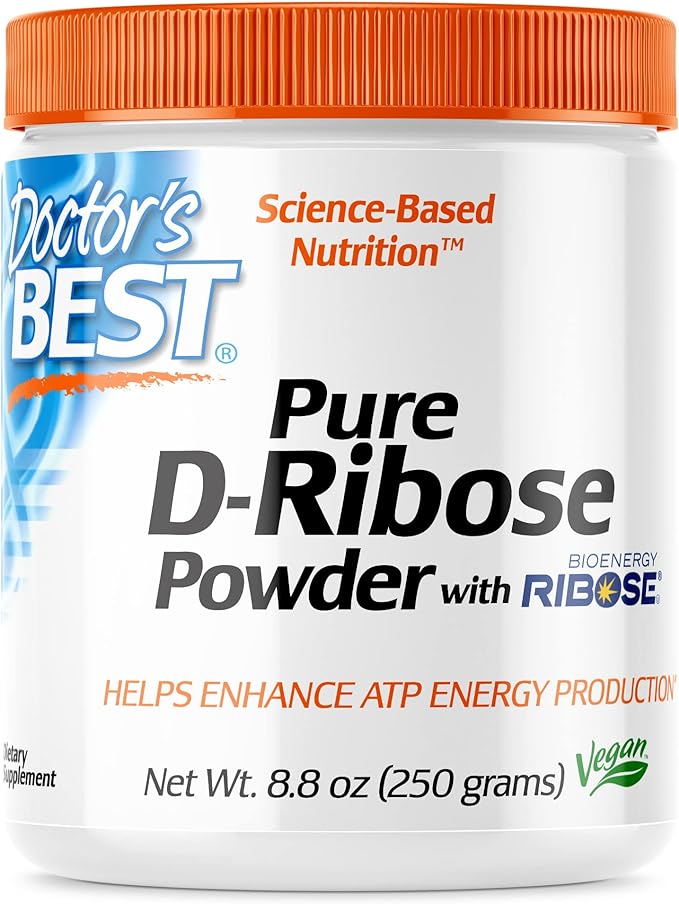 Moringa Powder SUPERFOOD BOOST; One tablespoon gives you 7x the vitamin C of an orange, 4x the calcium of milk, and several other necessary minerals and vitamins that keep your body healthy;
Each leaf contains all 9 ESSENTIAL amino acids to support your healthy diet; Your body will feel rejuvenated from receiving vitamin b, iron, vitamin a, potassium, protein and many more; This is the caffeine-free alternative you will love; Now that's what we call a superfood! Get is here.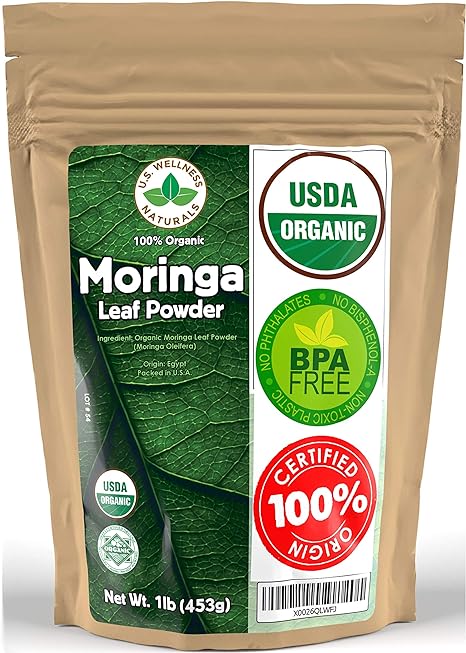 I take a variety of supplements… because our food is so nutrient-poor. I will make a list and add it here. But the first important one is my Liquid Multi-Vitamin. You can get it here. I prefer the liquid because it absorbs much better than the pill form.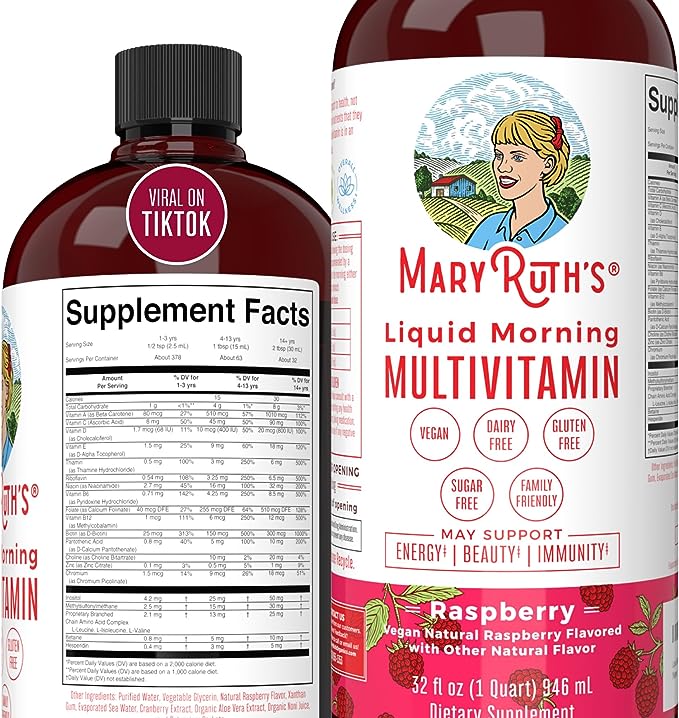 I also take these supplements because even though I am eating healthy, it is important to help our bodies overcome all the toxins as much as we can. I will tell you what each one is for. I just take the recommended dose daily.
D3 & K2 https://amzn.to/46ElGY9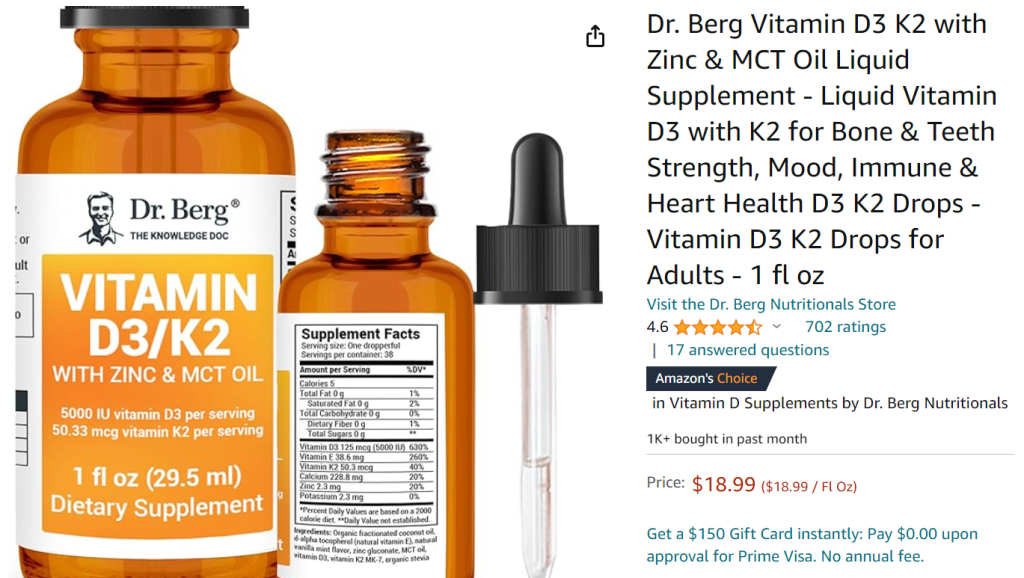 MUKTA VATI – TO REDUCE HIGH BLOOD PRESSURE https://amzn.to/45ld8Ev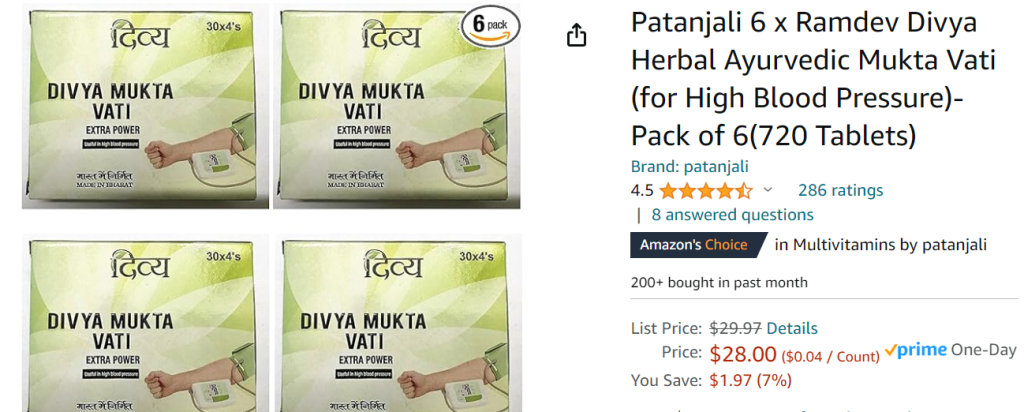 BERBERINE – TO REGULATE SUGAR, HELP WITH BLOOD PRESSURE AND INFLAMMATION (https://amzn.to/3LStTjz) Healthier than Metformin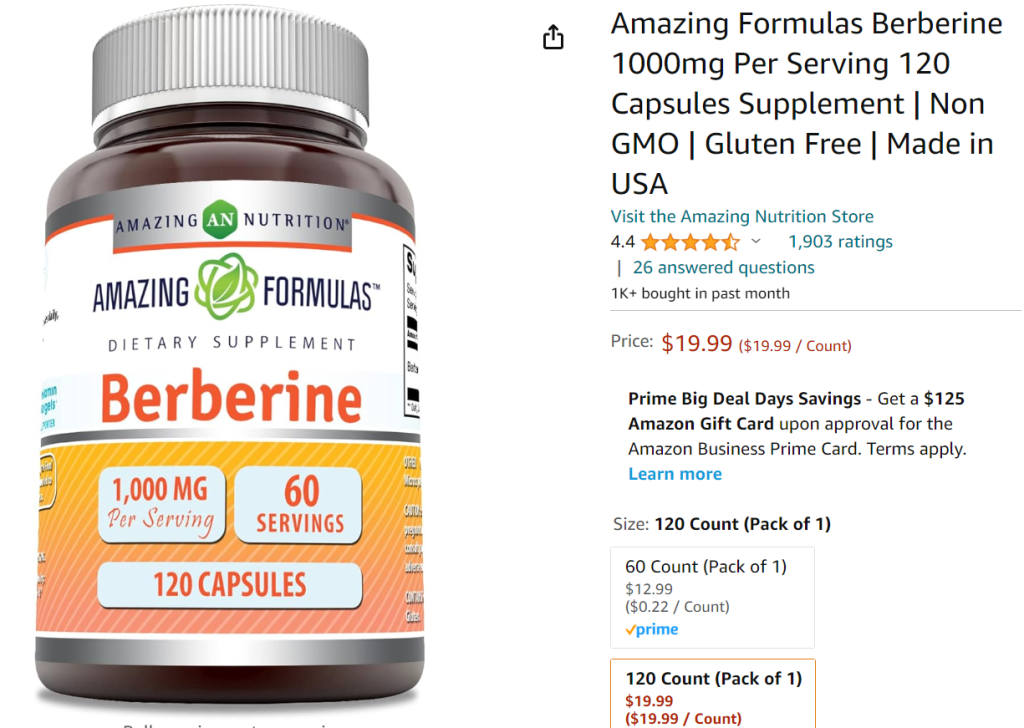 DR. BERG'S LIVER CLEANSE https://amzn.to/48JgDaL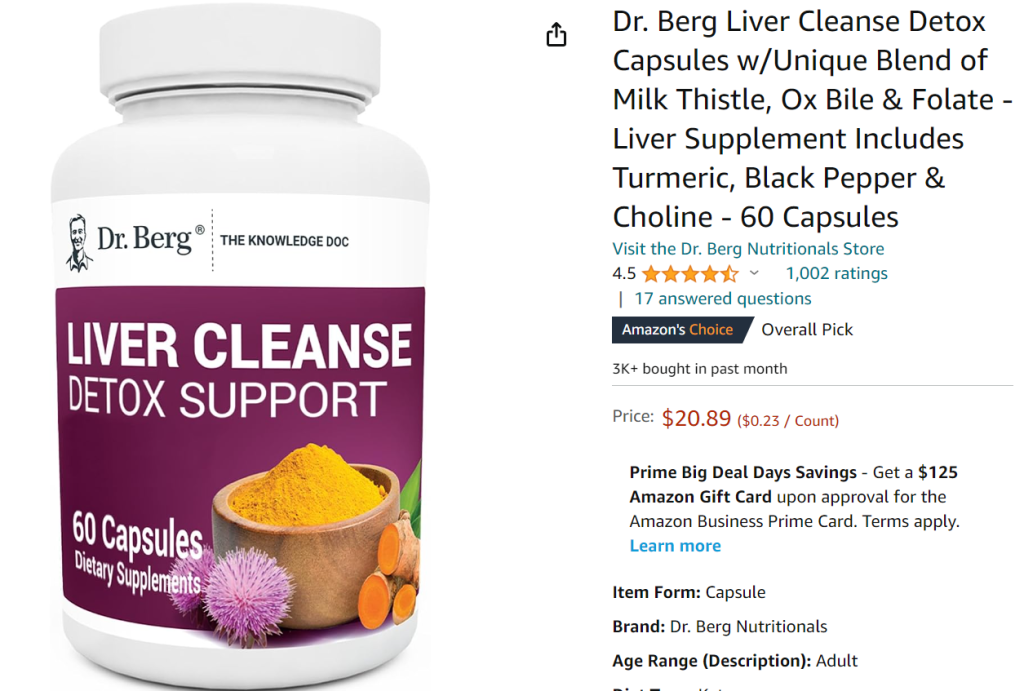 DIM SUPPLEMENT – ESTROGEN SUPPORT https://amzn.to/3ZN6dD9 It is so difficult to avoid GMOs and PBAs that negatively affect our hormones. DIM helps with Hormone balance.

SELENIUM – I take this blend to ward off cancer and to support my thyroid. https://amzn.to/48IcS5h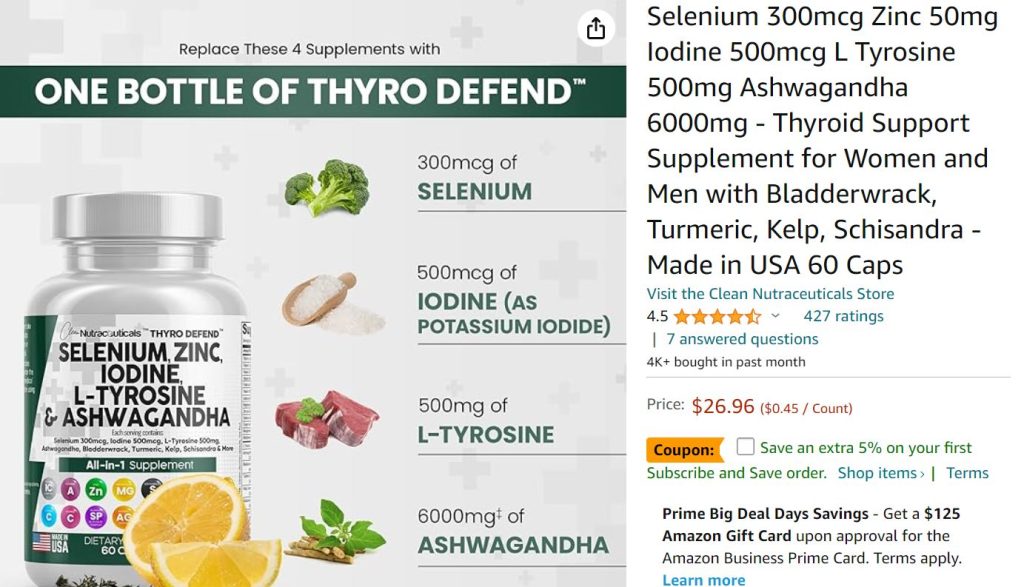 OCUVEN – VISION HEALTH – My nutritionist takes this and says that's why she doesn't need corrective lenses! https://amzn.to/3rPkxy9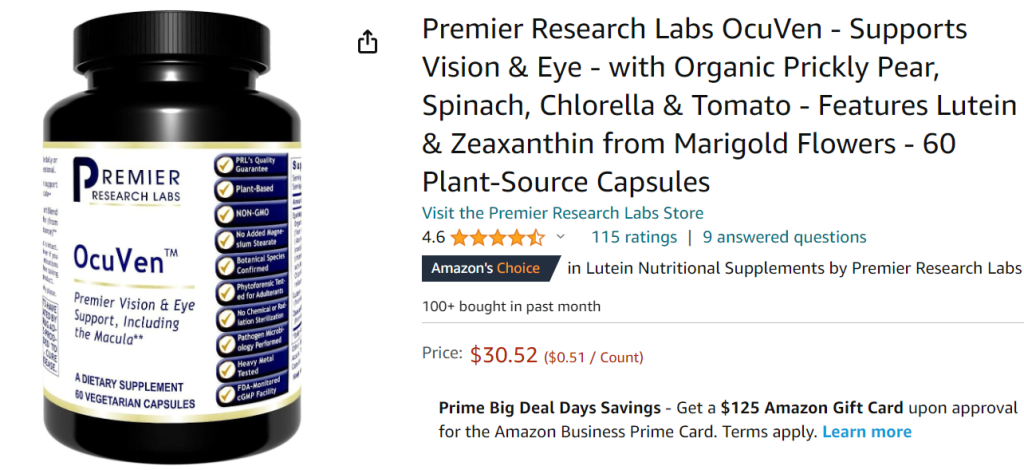 POTASSIUM – HEART HEALTH & ENERGY https://amzn.to/3F6ZEl6
Electrolytes to control electricity in your body.
see https://www.drberg.com/blog/potassium-is-the-most-important-electrolyte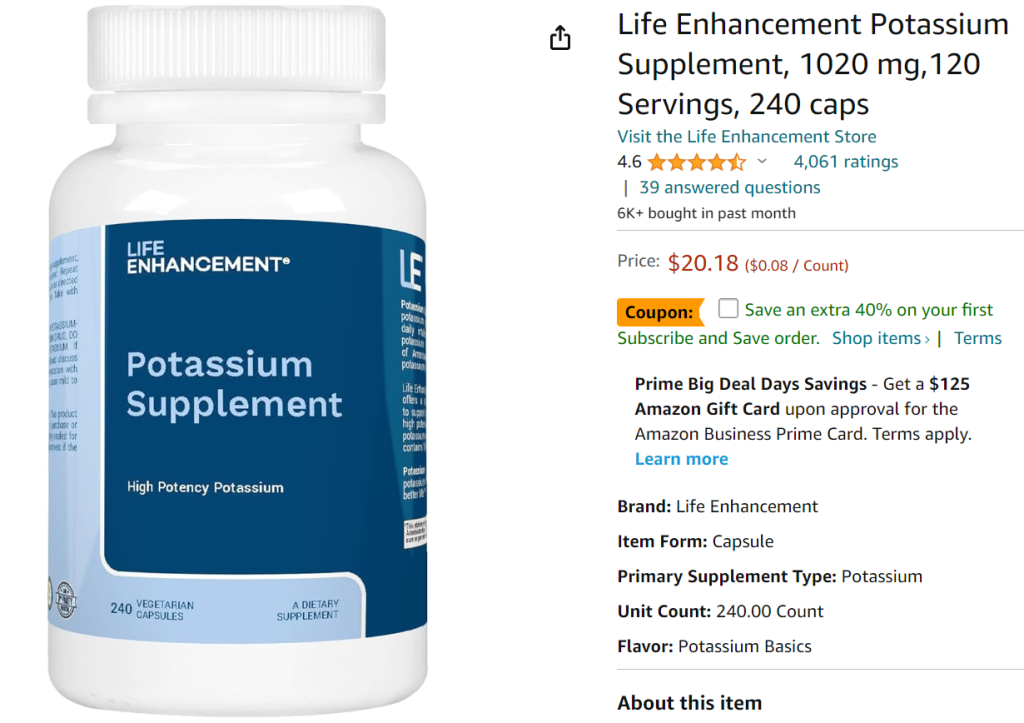 POTASSIUM ELECTROLYTE DRINK https://amzn.to/45kdb3E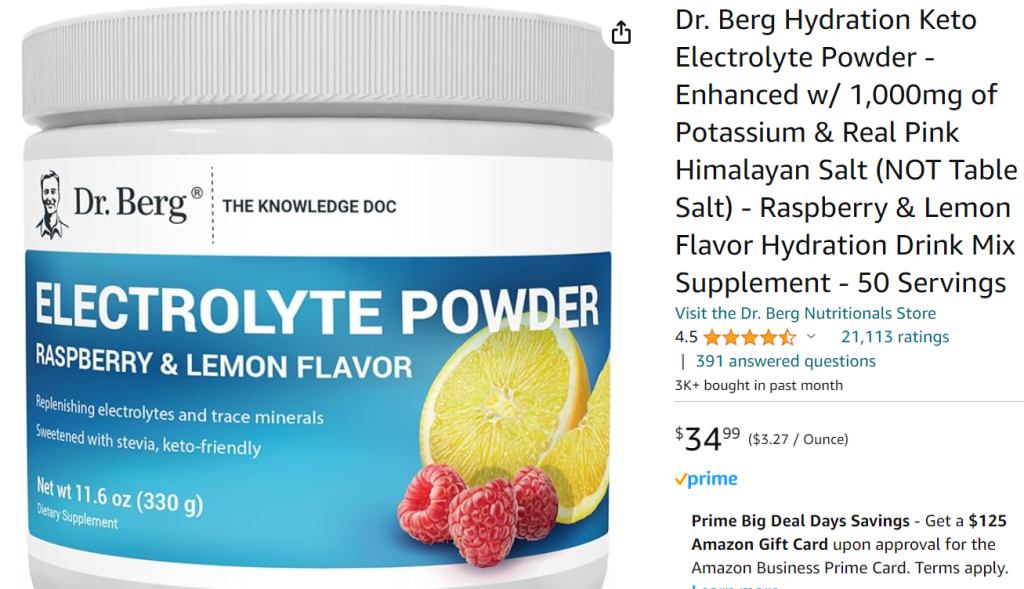 COQ10 – HEART HEALTH, IMMUNE SUPPORT, ENERGY PRODUCTION https://amzn.to/3LMYEGA